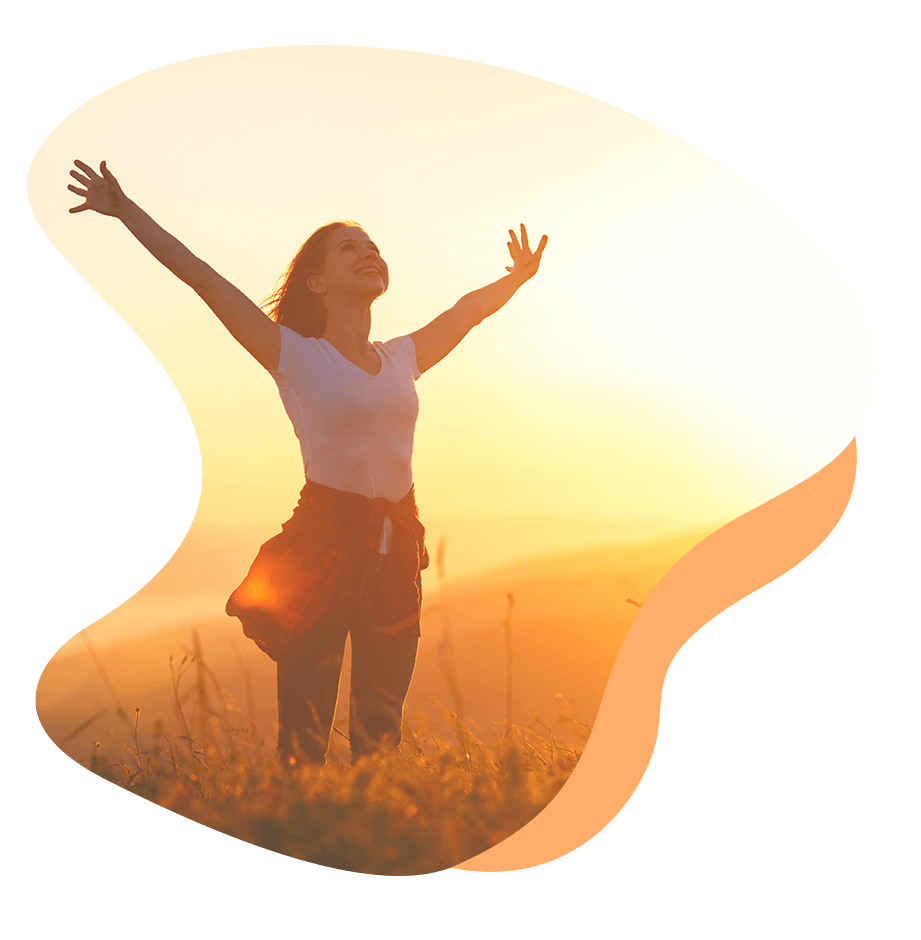 Thank you for stopping by
A series of unfortunate events led me to question the very purpose of life. I had my first existential crisis in 2005, by this time I had become extremely skeptical, was a self proclaimed atheist and very cynical about spiritual teachings or anything to do with self help. 
Then a series of fortunate events led me to drop the cynicism and I started experiencing synchronicities. The right books would fall out of bookshelves, I would walk into a room and see a poster with a message regarding an issue that I would be struggling with. I would end up sitting next to famous and very well respected teachers/gurus on the plane. I would get invited to events where I  would meet world renowned scientists, philosophers and spiritual masters. Too many coincidences started happening for me to ignore the push towards self exploration and understanding. 
Something shifted and I embarked on a personal journey of looking for answers to my personal question " What is happiness?"
I interviewed thousands, including  psychologists, mystics, scientists, fortune tellers, CEO's, university professors, doctors, military personnel, trash collectors, housewives, children and whoever was available to share their ideas and stories.
I managed to get a whole lot of data and found a few underlying themes that were common amongst the happiest people. I realised that "Happiness is a skill and the more we practice the better we get".
I also understood that we cannot be happy in isolation. Our happiness is in direct proportion to the happiness of people around us, therefore for purely selfish reasons I embarked on the journey of making people near me happy. My personal mission statement became, " Every person I meet should feel slightly happier after having met me".
For over a decade, I continued to accumulate tools and knowledge and eventually started sharing those with my friends and family and before I knew it I was sharing these tools with a much wider audience in corporate settings, on the Tedx stage, in universities, schools and non profit organisations.
Few years ago I decided to set up a 'school of happiness' with the aim of bringing positivity and happiness into people's lives. I did a few more workshops and a few more talks, but I still did not take the endeavour seriously. I was happy in my own little cocoon. A part of me wanted to do more than what I was doing but another part of me was content and happy in my own little world.
Then 2020 rolled along and the world as we know is shifting right in front of our eyes. It is a clarion call for each one of us to contribute whatever we can to ensure that our planet survives and eventually thrives. We have to let go of the old ways and move away from our overly materialistic and hedonistic lifestyle to balance and contentment.
We need to join hands to create a movement where we can help each other become happy  and in the bargain become happy ourselves.
Let's trigger a 'billion happy faces'
The feedback from the team was overwhelmingly positive – your session was a huge hit, with some Googlers saying it was the best offsite that they'd ever attended! Both the theory and the group activities resonated well with a predominantly millennial audience. The only complaint was that they wished that they had more time for the session!

Leonie Valentine

Shveitta Sharma is one of the most insightful motivators I've met so far. She is an incredibly astute, observant, and warm listener and is experienced with dealing with a diverse range of personalities.

Raymond Lam

Shveitta always manages to breathe in life and passion into her projects and solutions. She's a great team player and I was amazed at how she pulled together a brilliant team to customize a solution for me.

Rasika Saikia

Over the years, Shveitta Sethi Sharma has displayed a constant, heartwarming and communicative enthusiasm for recognizing and enhancing the causes and conditions for genuine happiness and human flourishing. Her endeavor must be encouraged and supported by those who aspire to work together towards a better world. 

Matthieu Ricard

Shveitta has a natural talent for bringing out an authenticity in leaders and helping others truly find their voice. She imbues a sense of purpose and meaning in every interaction that is rooted in a life practice that has been influenced by some of the most insightful spiritual teachers of our times and yet makes not pretence in how she approaches every personal conversation…

Vincent Ng

Shveitta Sharma is a breath of fresh air! Her energy and positive vibe is absolutely which is why I am writing this testimonial. She is the first Happiness Coach I met in the year 2008 on my visit to Hongkong. She is a smart woman with a wise and experienced head on her shoulders…

Munish Chawla

We all want to be happy, I am yet to find one who doesn't want! I have always found the concept of happiness very elusive till I attended one of the sessions by Shveitta. In one of our business meetings, Shveitta addressed board members and senior management of the our company…

Om P. Manchanda

Shveita is an infectious human being full of heart and soul. She can infect you with happiness and positivity. I have known her for over 10 years. Even though I do not speak to her often, even when I do after months, I feel a sense of positivity and hope. There are some friends who are for life, who see you through many phases of life. They are your anchors that you can come back to when you need perspective. Shveita has played that role for me without much effort or fanfare…

Associate Professor